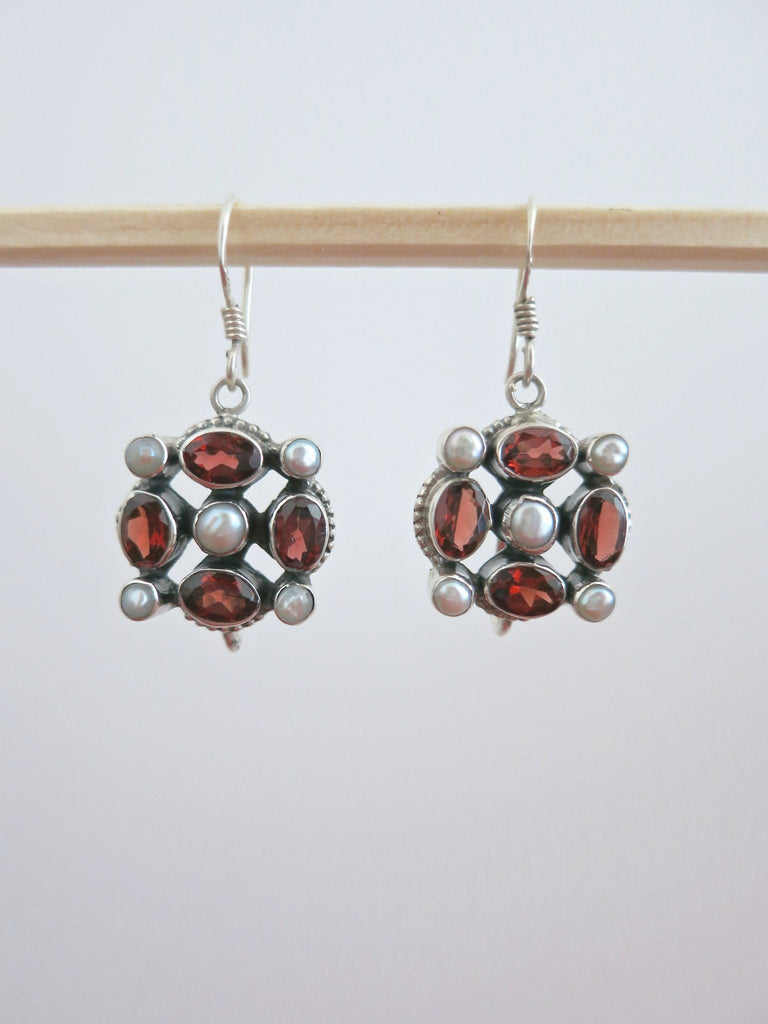 Exquisite garnet and pearl earrings
Design code: PBJ-017-T
Handcrafted in sterling silver and set with genuine garnet and pearls.
These stunning earrings have a unique mechanism at the back that lets you separate the bottom part of the Jhumka- enabling them to be worn on their own. Perfect for transitioning from daywear to an evening function when you can just add bottom jhumkas in a snap.
These earrings can be bought on their own and you can wear them as is or add jhumka bottoms from your existing jewelry collection. Mix'n'match them in any way you like!
Dimensions: 2 cms long without ear hooks (with ear hooks approx. 3 cms long) and 1.7 cms at the widest.